Welcome to the Hypixel SkyBlock Wiki!
2,518 articles
since June 12th, 2019
How to Contribute
Welcome to the wiki! Want to help improve the Hypixel SkyBlock Wiki? Well anyone can do it, so don't be shy! Even if you are worried about mistakes, the wiki is moderated daily by users and anons alike, and mistakes you make will be corrected. Don't worry about your edit being reverted, as long as you show
good faith
in your edit, it will most likely remain in at least some form. So get out there, edit, and
be bold
! If you have any questions, feel free to ask on the
Community discussions
! If you have found vandalism on the wiki or have a dispute with another user, feel free to report it at
the Administrator's Noticeboard
!
Equipment / Combat
The Basics
Other Content
Resources
Article of the Month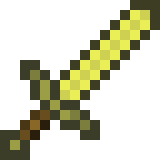 The Pigman Sword is a support weapon that has ordinary base stats and the recipe is unlocked in Raw Porkchop IX.
Although the Pigman Sword is mainly for support or melee usage currently, it was previously a meta Mage item before the nerf, due to having no ability cooldown, stackable

 Magic Damage and low
 Mana Cost.
[Non-official] means that the source/leak is not given officially by Hypixel developers.
Upcoming
Recent Changes
News
New location available - Crystal Hollows
New HotM levels
New Hard Stone collection
New Gemstone collection

New Collection Items
Types: Ruby, Amber, Sapphire, Jade, Amethyst, Topaz, Jasper
Rarities: Rough, Flawed, Fine, Flawless, Perfect

Mithril Infusion implemented
New Pickaxe and Drills
New mining events for Dwarven Mines & Crystal Hollows and for Dwarven Mines only
Mining areas' slayer Commissions now requires 2x less mobs to kill
Weaponsmith Workshop Project Started
Future Content
Community Links
Related Wikis
Wikis with similar topics to this wiki.
Helping Out
Help the wiki be the best it can be!
Getting Started
---
Hypixel SkyBlock is a trademark of Hypixel Inc.
The Hypixel SkyBlock Wiki is in no way affiliated with Hypixel, Mojang, or Microsoft,
nor is this wiki monitored by or in contact with Hypixel or Mojang staff.