This is an information page.

This page intends to describe some aspect(s) of Hypixel SkyBlock Wiki's norms, customs, technicalities, or practices. It may reflect varying levels of consensus and vetting.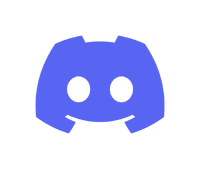 Thanks for showing interest for our Wiki Discord! The Wiki Discord is a place to report wiki vandalisms or large mistakes you may not be sure how to fix, appeal a ban, ask questions about editing, discuss new ideas, provide suggestions about the wiki, and generally a great place to chat with other editors. Everyone is welcome to join Wiki Discord.
We encourage you to look at the other servers before joining the Wiki Discord, as our Discord is not for game help. We stress that this is not a channel to contact Hypixel Staff or Admins, as we are not affiliated with Hypixel.
The Wiki Discord is linked at the bottom of the page, scroll down to find it.
Other SkyBlock Discords
If you need in-game help, wish to trade, or wish to know item prices, the Wiki Discord is not the place - please see the table below for alternatives. These Discord servers are not monitored or affiliated with the wiki, but can be good places to talk with other players and seek in-game help.
Discord
Features
Info
Join
Hypixel Skyblock Data Acquisition
A server for gathering data and posting it on the wiki.
SkyBlockZ

Trading
Crafting
Price Check

Created to provide safe and free SkyBlock services for anyone (forum guide)
Skyblock Simplified

Optimizer bot
Event timers
Services
Dungeon teams

A bot-driven / focused discord server to optimize builds, view stats, view auction house averages, and more. Also has areas to provide services.
SkyBlock Community

Clicking Services
Trading
Event Timers

Focuses on trading, enchant/clicking services, team recruitment, advice, and suggestions (forum post)
Dungeon Secret Guide

Dungeon Secrets Check
Dungeon Fairy Souls
Journal Entries

See forum guide
Hypixel's Skyblock Community (DrachenKult)

German
Tips and tricks with high quality German guide videos
Crafting service
Support and ticket for all questions
Discord team with an average age of 25 years

Helps every player with their problems in the German language (forum post)
Wiki Discord
Please read before joining:
We stress that:

The wiki discord is not for asking for game help unless related to editing. However, discussions do not have to remain purely on wiki topic.
This is not a channel to contact Hypixel Staff or Admins, as we are not affiliated with Hypixel.

Other points to note:

Please read

#rules

before chatting. They are similar to the Article Comment Guidelines.
Joining the wiki discord is the best way to appeal a block. You can either appeal it in the

#appeal

channel (preferred) or Direct Messaging the admin who blocked you. When appealing a block, please include your Username/IP or your Block ID in the appeal message.
Welcome in!
All Wiki Information

Guidelines
Style Manual
Other

Information Pages
Wiki Management
More Wiki Info